Herb and infusion seeds kit with growing accessories
The delivery time for this product is 1 working day.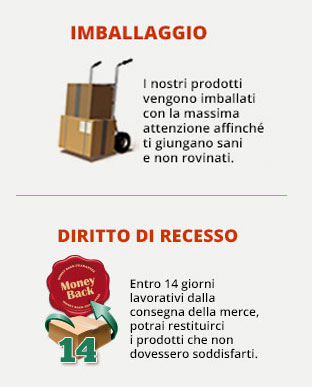 WE TAKE CARE OF OUR BONSAI
We pack the bonsai in order to guarantee the life of the plant
TRUSTED SHOP
Discover Our Guarantee Up To 2500 €
CUSTOMER CARE
Active Every Day From 09:00 - 18:00
Herb seeds and infusion kits and all the useful accessories to grow them directly at your home!
Do you want to give your kitchen a personal touch?
Give or give yourself the opportunity to give more flavor to your homemade dishes, with totally NO GMO and zero kilometer herbs!
The KIT contains:
12 sachets of first quality seeds of: Basil, Coriander, Oregano, Marjoram, Dill, Parsley, Chamomile, English cress, Lemon balm, Thyme, Chives, Sage
1 pair of gardening gloves
6 bio-degradable cultivation jars
6 bamboo hang tags
EXPRESS COURIER
EU-ZONE
0 a 100 Kg.
from 0.35 until 5 € for Kg + Additional fix cost
(depending to your EU-ZONE)
100 Kg > +
CONTACT US FOR PRICE
Shipping out of Italy will be done with DHL Express Courier in about 4 working days
For a precise estimate of shipping price:
 - Add to cart the product.
 - Go to Cart
 - In the bottom of page "Estimate shipping" and put your country, then the website will give you a
   shipping price for your purchase.
Customers who bought this product also bought:
3 other products in the same category: